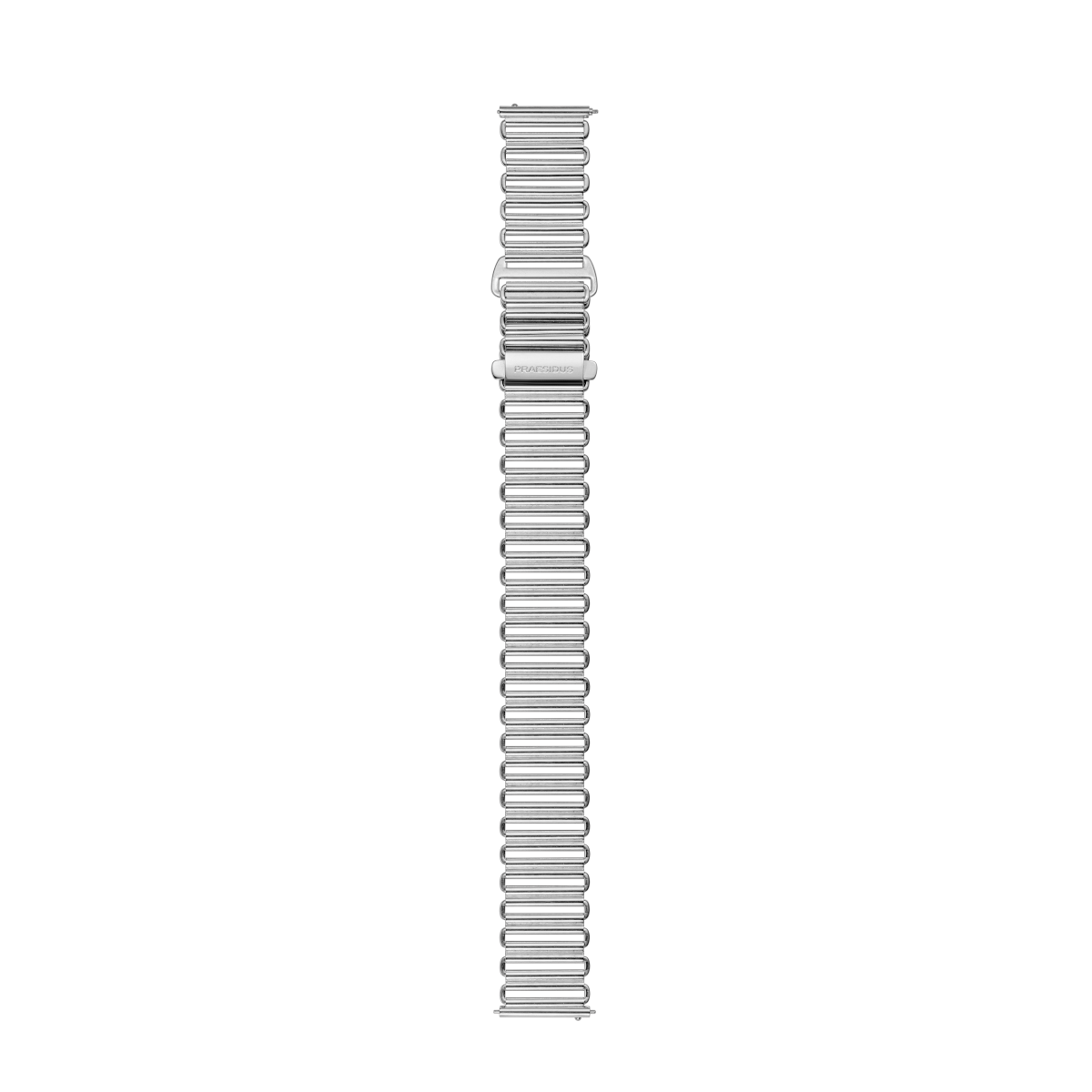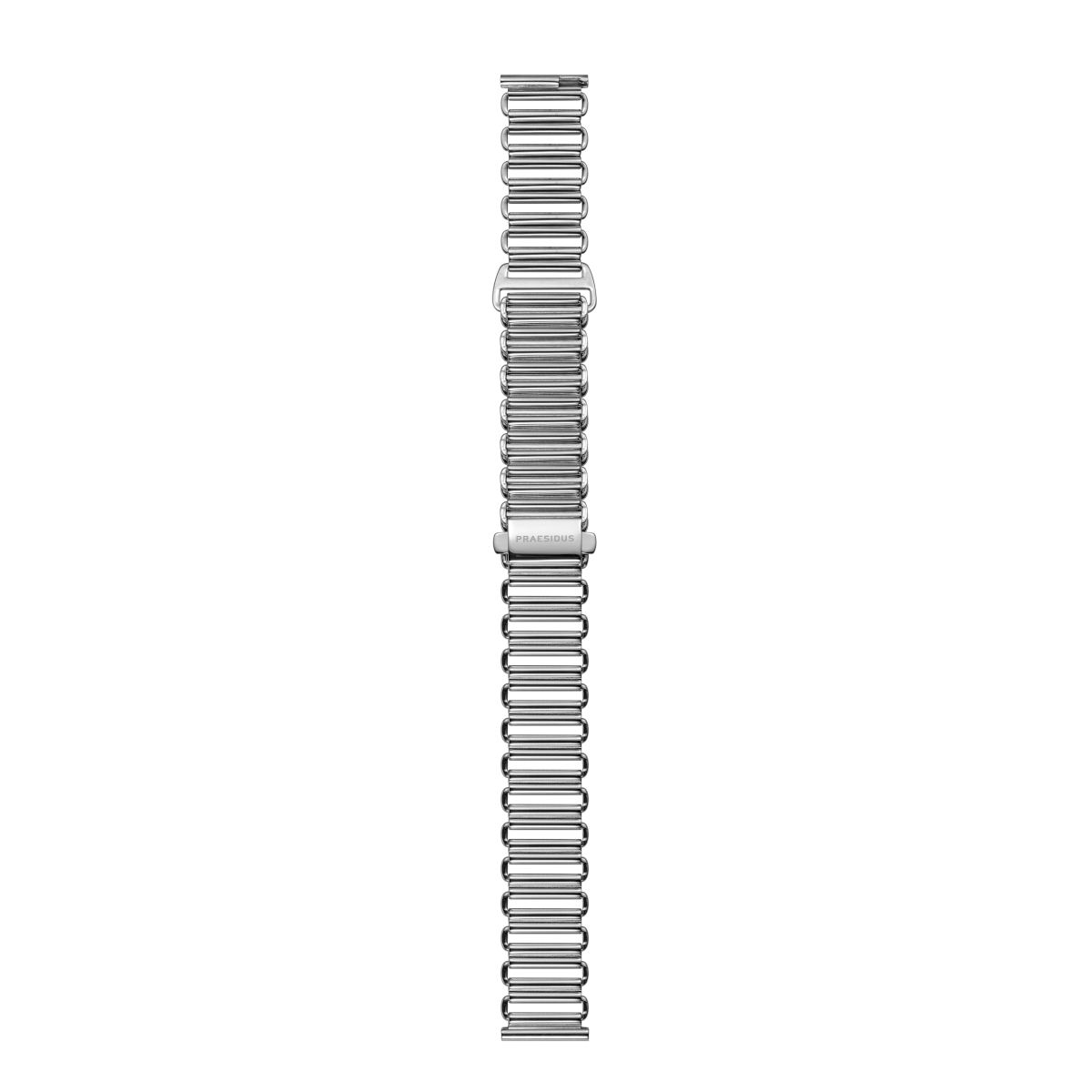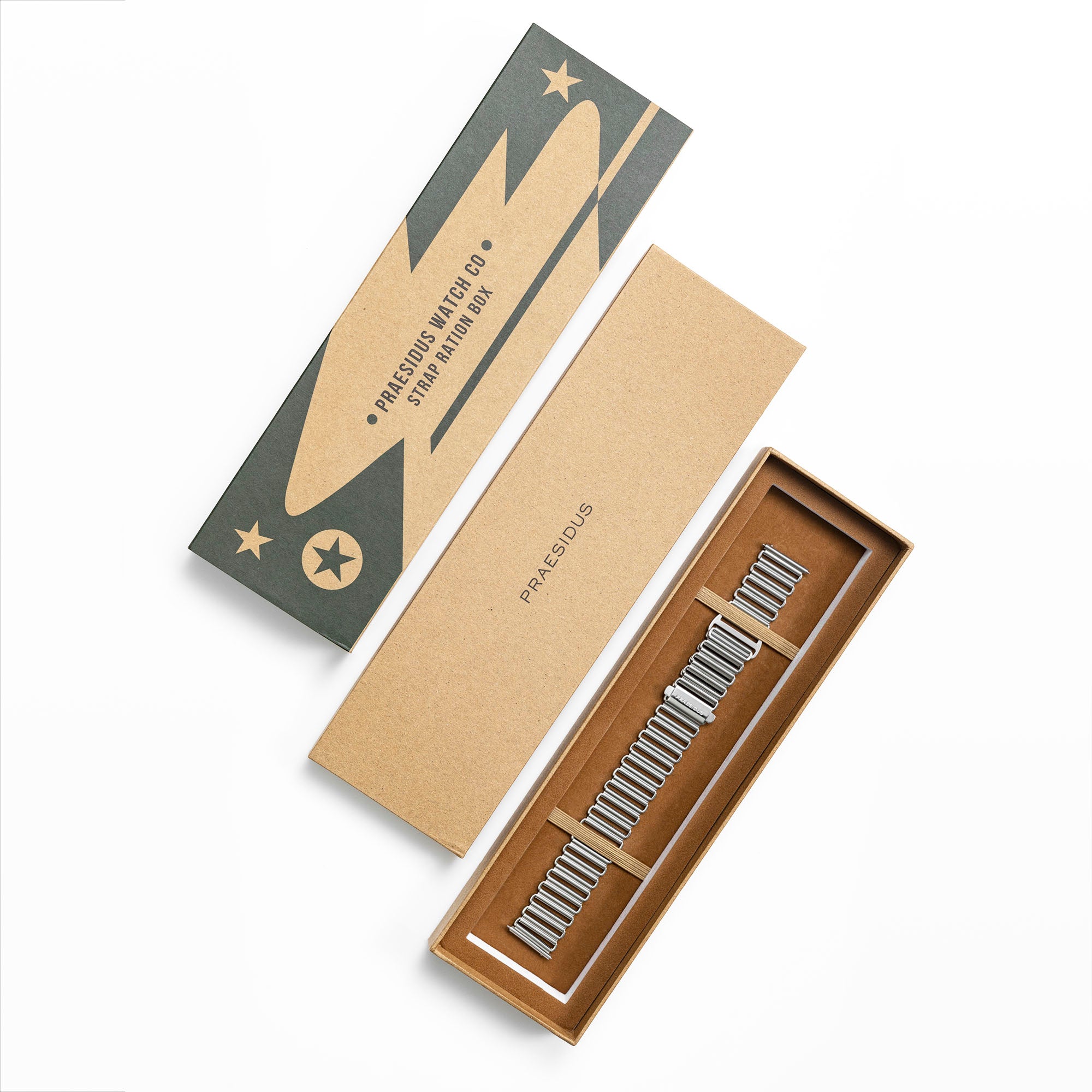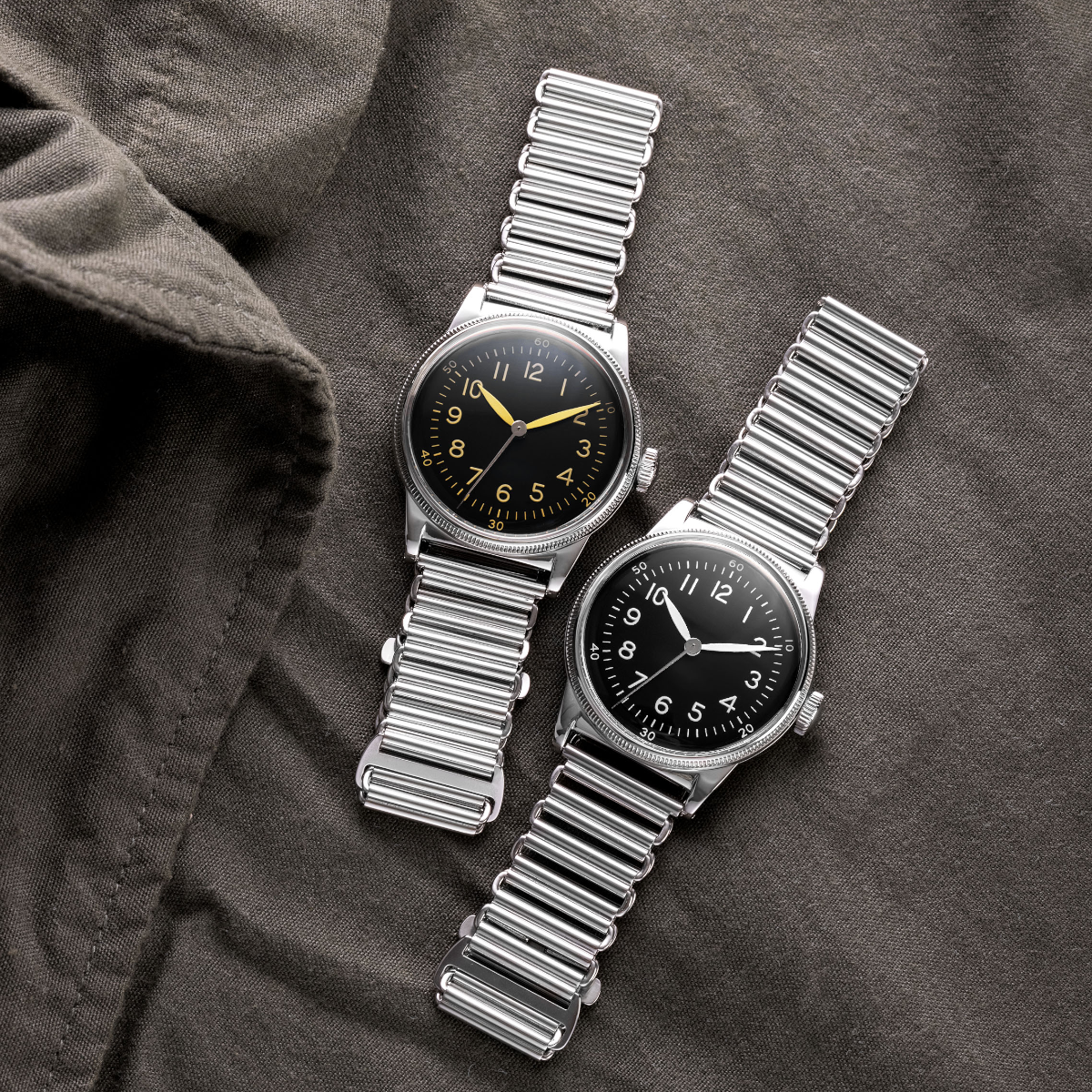 Bonklip Field Bracelet
---
Originally developed in the 1920s, the Bonklip Bracelet became popular thanks to the unique construction of its links. The hollow links meant that this steel bracelet was easily adjustable to your wrist in a similar fashion as a leather or canvas strap would have been. 
The Bonklip really rose to popularity in the 40s thanks to its unprecedented affordability as a stainless steel bracelet sold mainly by B.H. Britton and Sons. The Bonklip's career rose to new heights in the 50s & 60s when the British Ministry of Defense issued them to RAF aircrews.
Other useful benefits stemming from the Bonklip's links was the increased breathability and reduced weight of the bracelet compared to a "full" stainless steel bracelet making them popular for field watches.
During our A-11 Type 44 research, we found that Bonklip Bracelets were used on A-11s during WW2 due to their unique attributes combined with the ruggedness provided by steel.
Originally produced only for our A-11 Type 44 collection, we've now made the bracelet available for purchase on itself. Featuring Capsa spring-bars built into the bracelet, its easy to switch around on your watches without having to bother with standard spring bars.