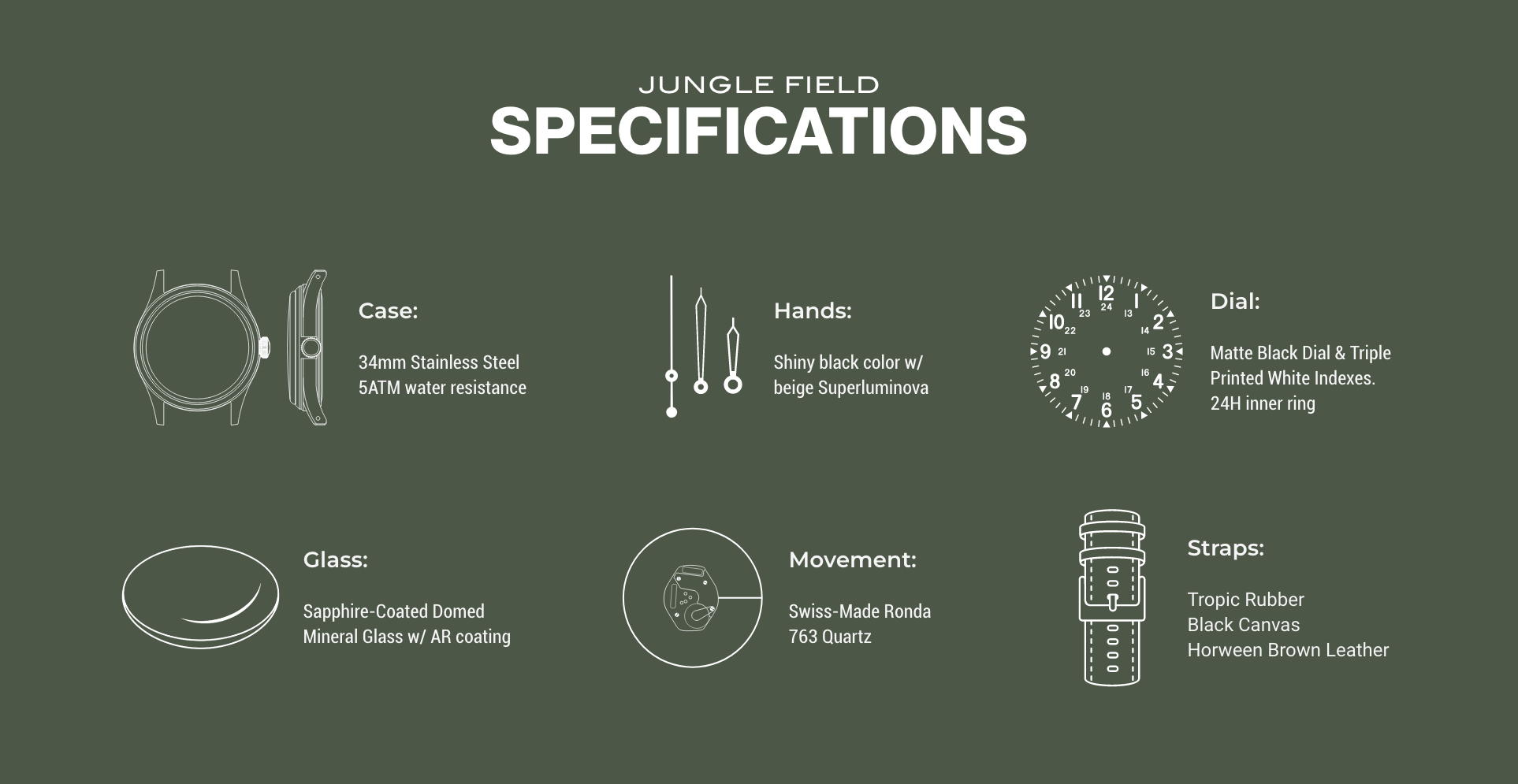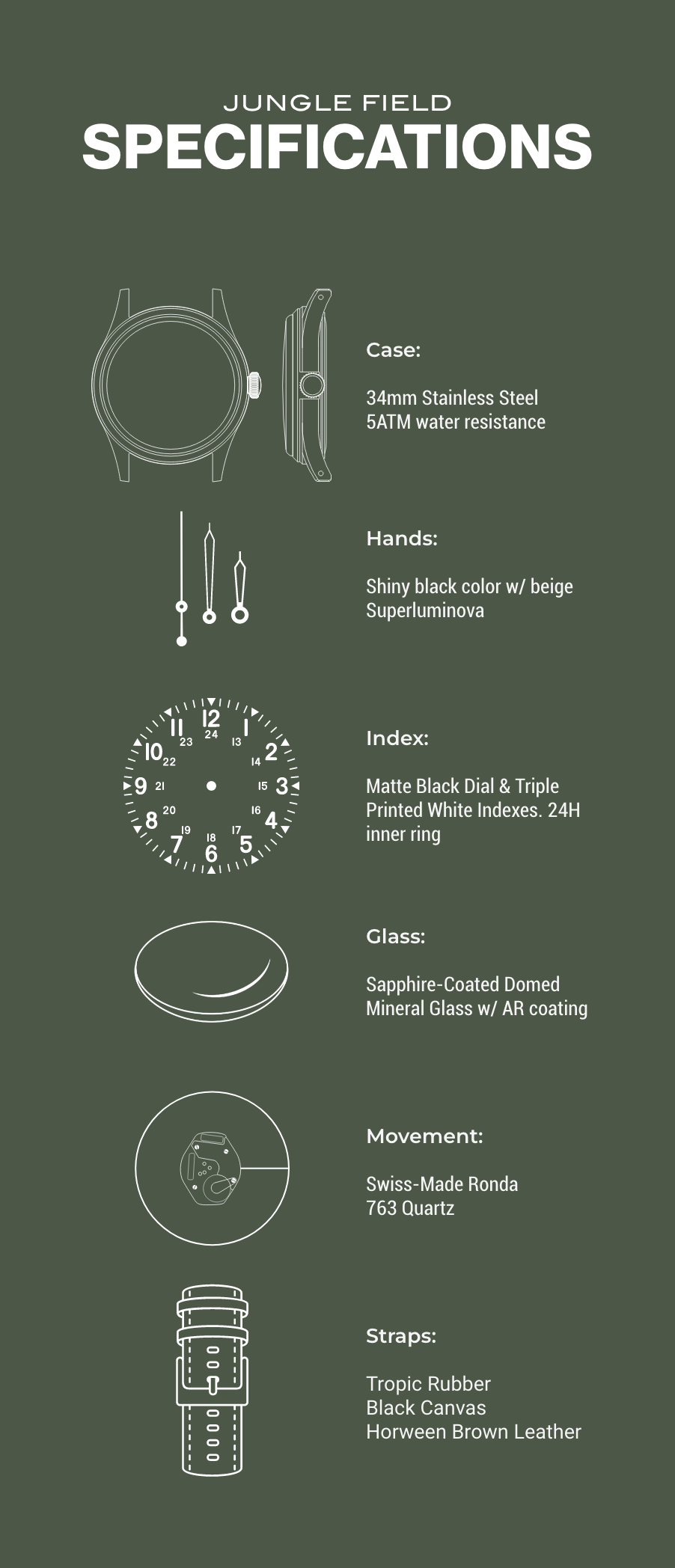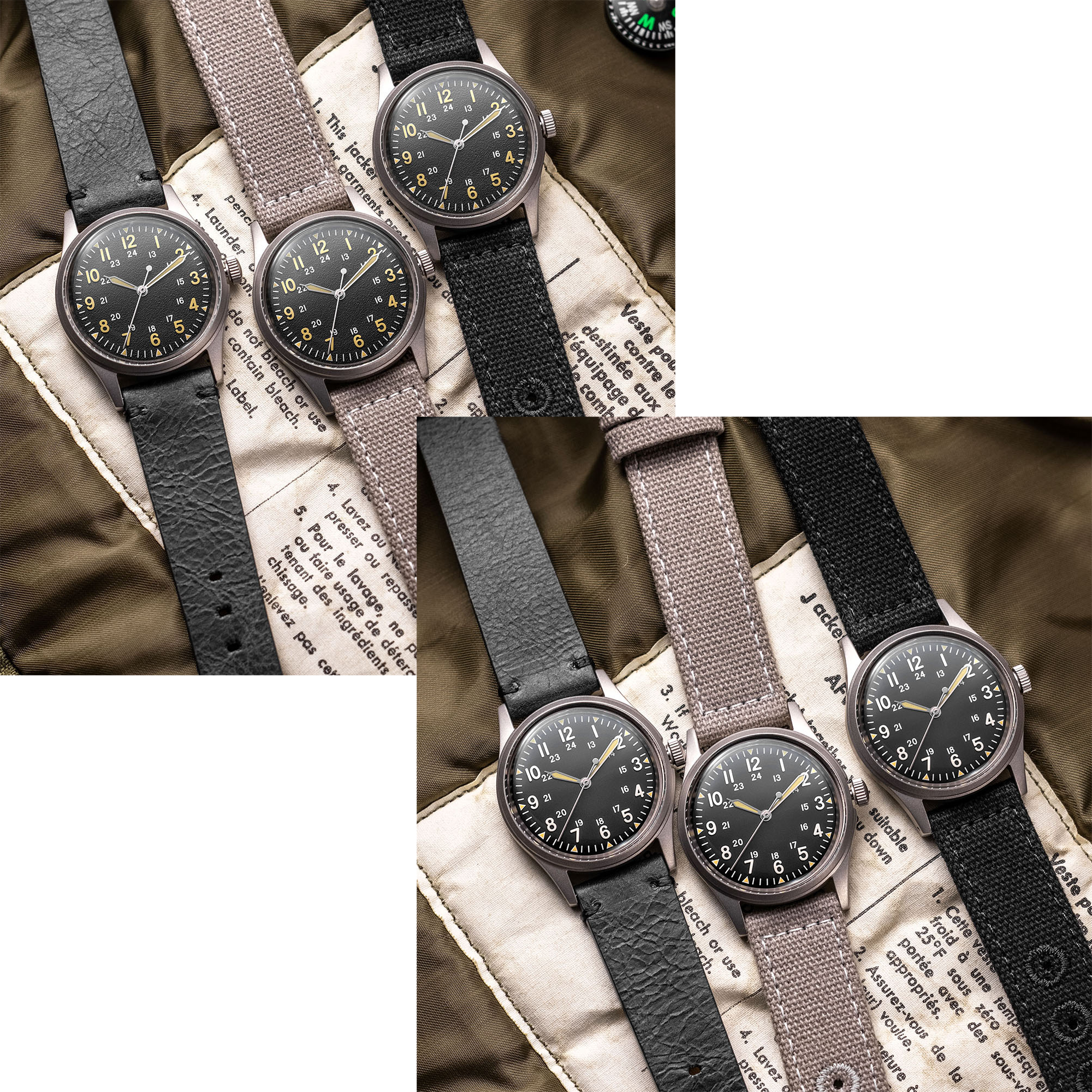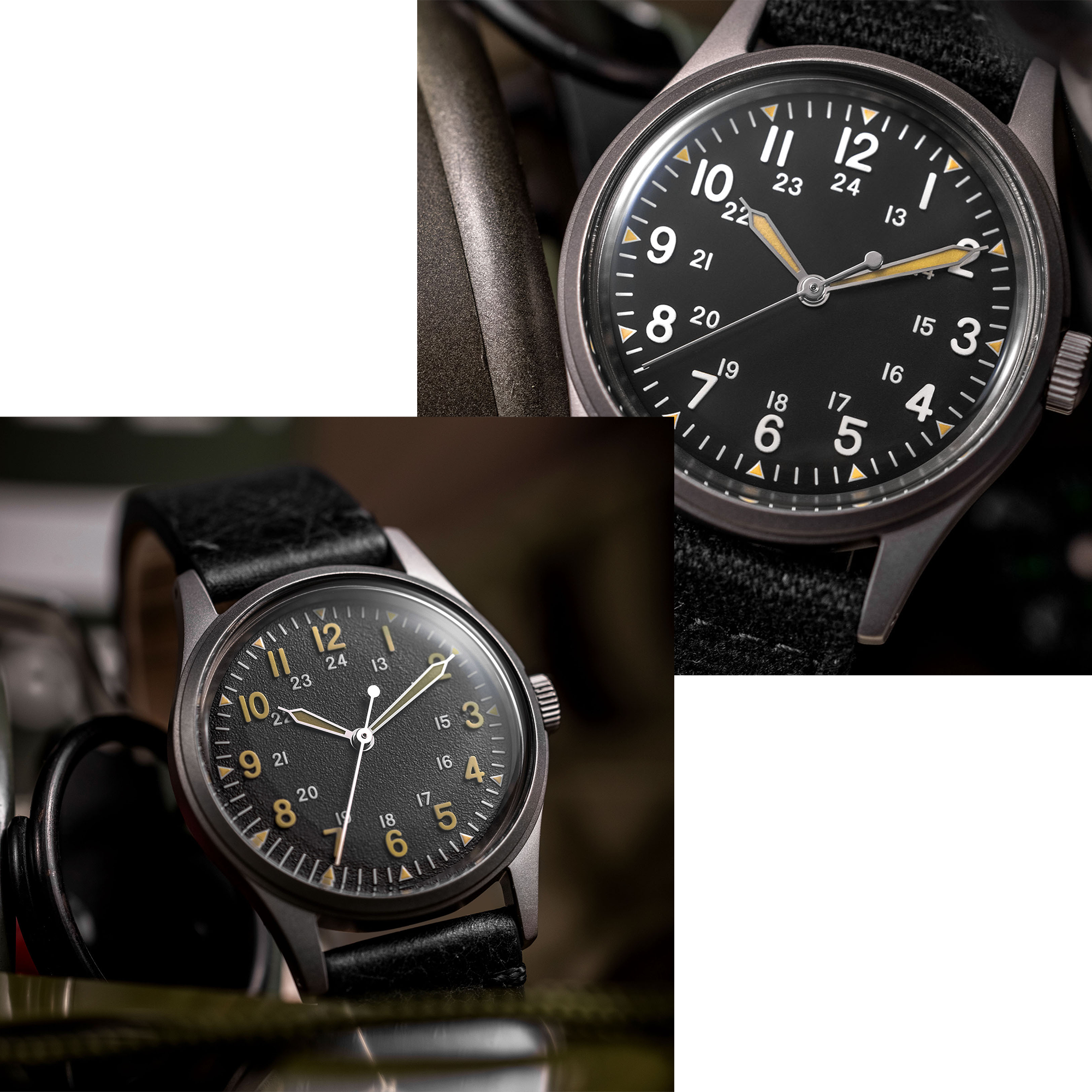 The Jungle Field Collection
Field Tested Design
Inspired by the iconic GG-W-113 spec published by the US Military in 1967, the Jungle Field incorporates all key elements to guarantee legibility & reliability. The original GG-W-113 spec was most famously used throughout the Vietnam War by US pilots as a highly dependable tool. We made sure to respect the original specifications as close as we could to provide the same high-performance watch that the specification called for.
The Jungle Field Collection
Original Vintage 34MM Size
At Praesidus Watch Co. we're known for playing around with the original sizes of iconic field watch designs. The Jungle Field is no exception to this treatment with its 34mm case diameter. Rather small, its wrist presence is still large specifically because it stands out for its size. Furthermore, the smaller diameter & thin side-profile means the watch will never get in your wrist's way.
The Jungle Field Collection
Rugged Construction & Swiss-made movement
We've built the Jungle Field with the necessary tools to honor its collection name as a true field watch. Featuring a Sapphire-coated K1 crystal & 5ATM water resistance, you'll be able to do pretty much anything with this watch. The 34mm also contributes to reduce the risk of hitting or scratching the watch. As for the movement, we've gone with the highly dependable Swiss-Made Ronda 763 Meca-quartz movement for the best of both worlds. You get the absolute precision & reliability of a quartz movement while getting the feel of the smooth automatic second hand.