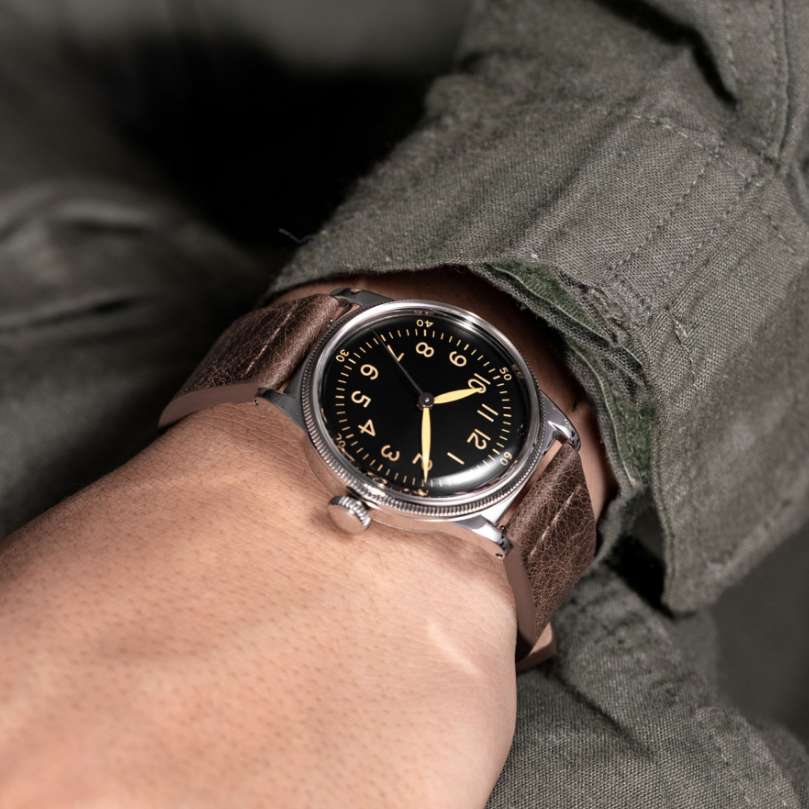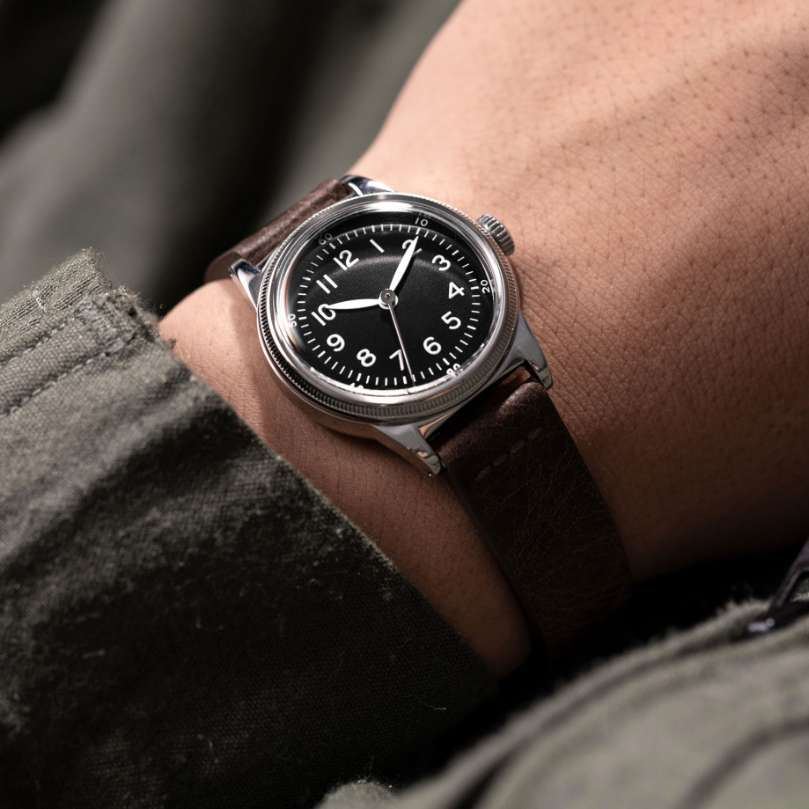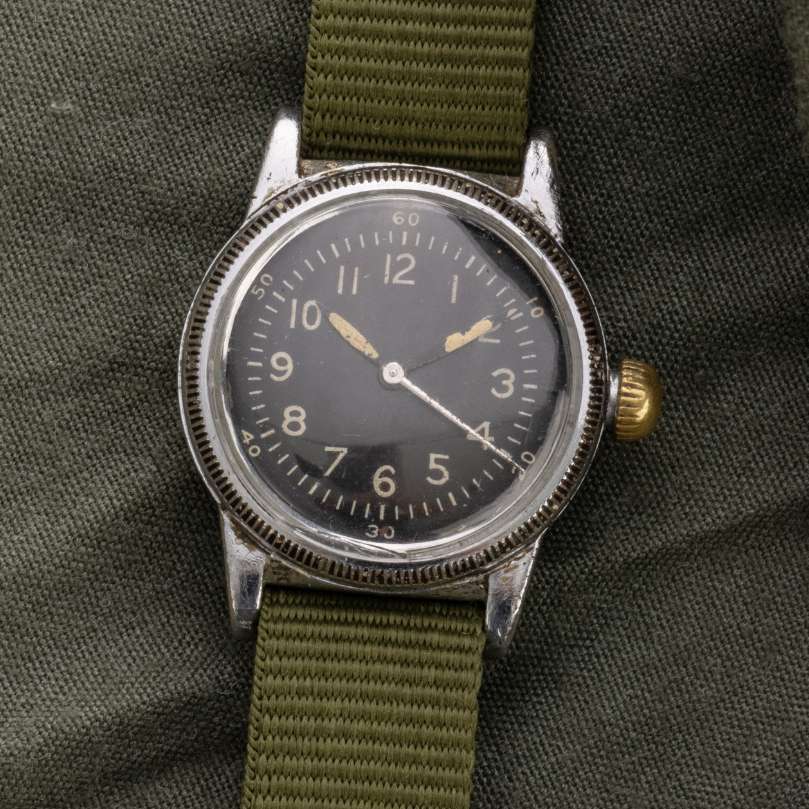 The A-11 Type 44
Just like they used to make them
The goal of the project was to create the most authentic A-11 re-edition on the market today. This meant striking a balance between authentic materials & modern ones. For the glass, we could have gone for a sturdier, newer Sapphire Glass but that would have seriously hurt the authentic "feel" of the Type 44. Instead, we used a double domed Acrylic Glass just like the originals. Now acrylic glass may be less scratch resistant than sapphire but when it does scratch, an easy polish will do the trick to bring it back to new. Also, acrylic does not shatter and, has a reduce shine to it which increases overall durability & visbility relative to sapphire. Seems that some things were better before…
The A-11 Type 44
Swiss Power, American Quality
We wanted the A-11 Type 44 to be top of the class in terms of power and authentic. For that, we used a Swiss Made modified Soprod P024 movement. Soprod actually specially modified their P024 just for us by removing the "Automatic" part of the movement rendering it a manual wind movement. Therefore, the Type 44 has a one-of-a-kind manual movement that combines swiss precision with the original manual wind experience the soldiers would have had. Additionally, the Soprod P024 does feature a hack function just like the A-11 spec required. All assembly & quality will take place in our assembly line in Oklahoma, USA.
The A-11 Type 44
As authentic as you want
The A-11 Type 44 started out as our attempt at pushing the authenticity of an A-11 re-edition to the maximum. But not everyone wants the exact replica & for that reason we've developed variations that bring the Type 44 to the "modern" age. For those that want to highlight the age of the design, we've created a "faux patina" version with yellowed indexes to mimic the age-induced discoloration of the original A-11s. For those that feel that 32mm is a bit too small for their wrists, we've gone and developed a 38mm version bringing the A-11 to a contemporary size. The Type 44 will be as authentic as you want.