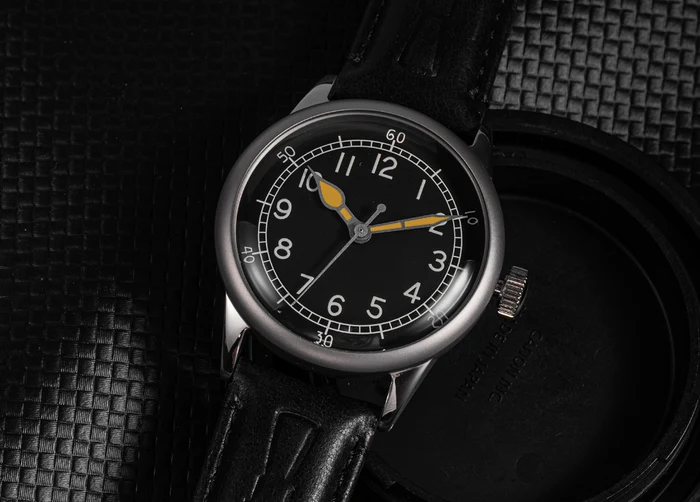 The A-11 Vince Speranza
ABOUT VINCE SPERANZA
"The Machine Gunner of Bastogne", Vince Speranza was part of the 101st Airborne Division and found himself caught up in the Battle fo the Bulge, one of the deadliest battles of WW2.
Equipped with and M1919 30.cal Machine gun, he went on to the fight until the end of the war.
The A-11 Vince Speranza
Inspired by the workhorse of WW2
Keeping in line with our previous projects, we've taken the original A-11 as a basis for design and upgraded it. Featuring a double domed Sapphire glass and a Japanese or Swiss Automatic Movement. Our caseback and straps have been tailor made according to Vince "Machine Gunner of Bastogne" Speranza's specifications.