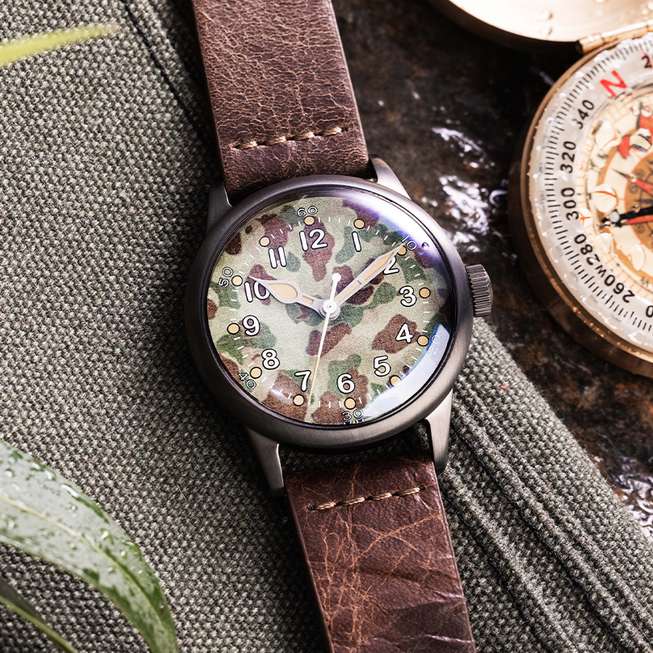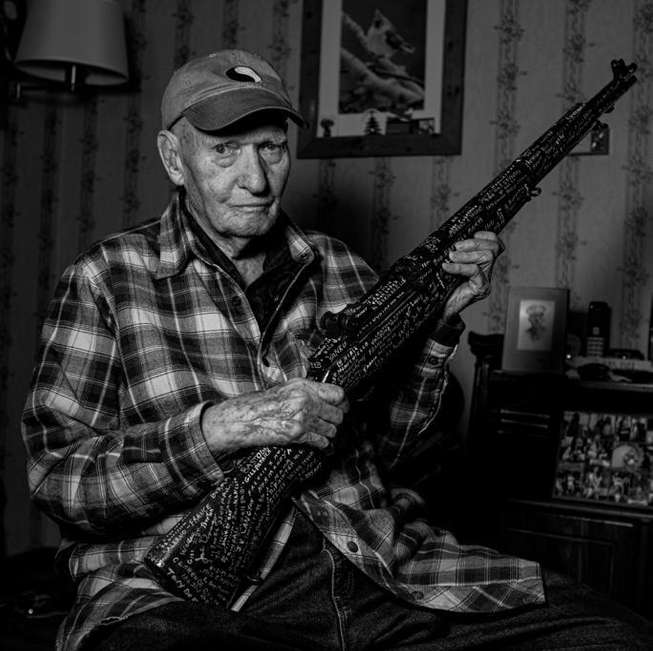 The A-11 Camo
A collaboration to rememberthe heroes of the Pacific.
The Rifle is a brilliant initiative by Andrew Biggio to document the combat experience of WW2 veterans by using an M1 Garand Rifle as the catalyst to these stories.
The Rifle is the culmination of Andrew's 3-year journey meeting over 200 WW2 combat veterans and documenting their exceptional courage & sacrifice. At Praesidus, we've always given back. For each watch we will give a percentage to Andrew to fund his future projects with regards to veterans
The A-11 Camo
A Uniform Revived
The A-11 Camo stands out mainly thanks to its M1942 Frog Skin camouflage pattern. Artificially aged to look more "worn in", the dial references the now iconic tactical camouflage adopted by the US Marine Corps during the Salomon Islands Campaign. The idea was to help the soldiers blend in better with the tropical foliage of the Pacific Islands. We've also used Swiss Superluminova on the indexes & hands to ensure high legibility in all conditions.
The A-11 Camo
Rugged MovementSwiss Precision
We wanted the A-11 Camo to be top of the class in terms of power and precision. To that effect, we used a Swiss Made Soprod P024 movement. Additionally, the Soprod P024 does feature a hack function just like the original A-11 spec required. All assembly & quality will take place in our assembly line in Oklahoma, USA.