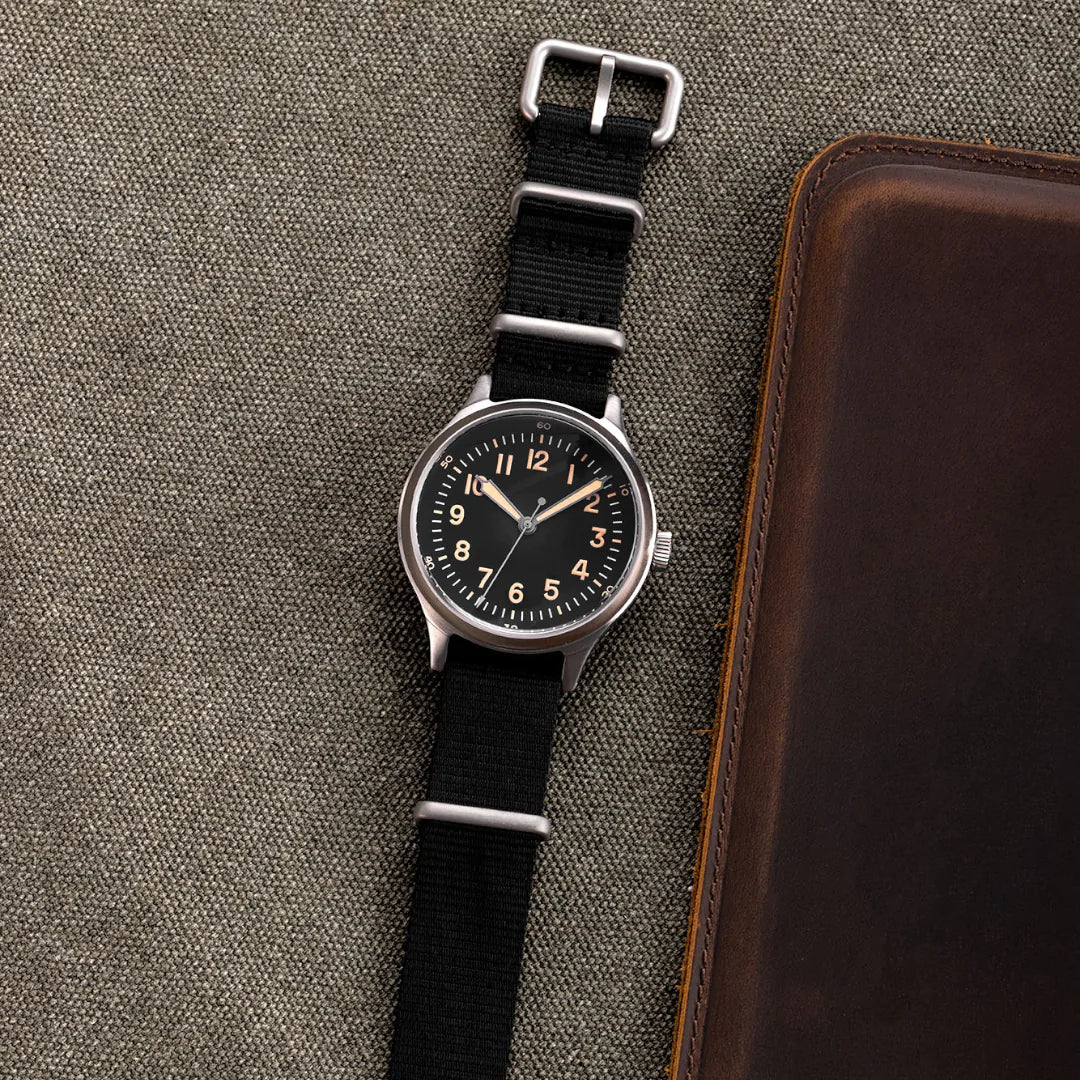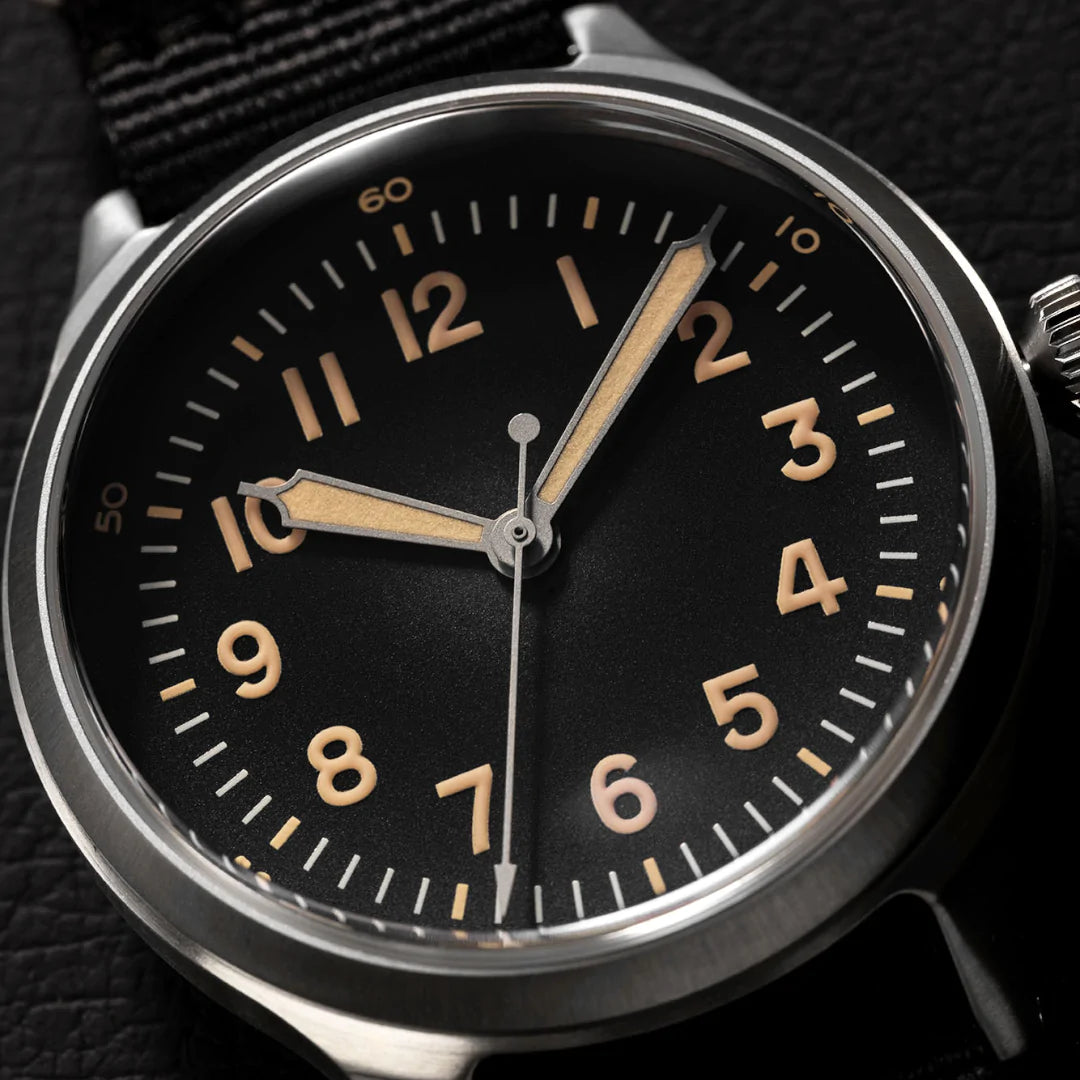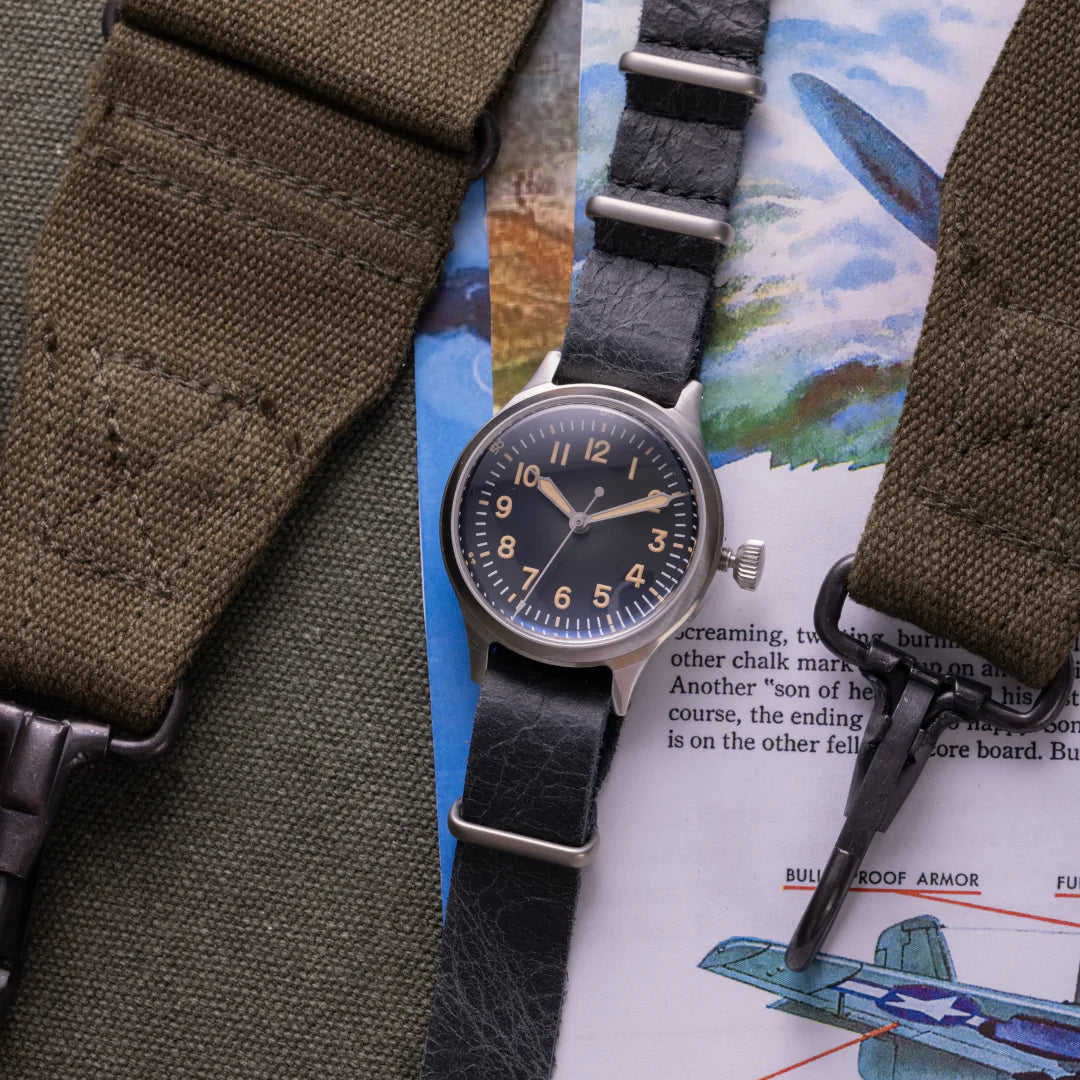 The A-2 Origin
A True 50s American Field Watch
Our A-2 Origin came about when we met with USAF pilot Bud Anderson and he started talking about the watch he remembered using throughout the Korean War. We consulted with him on the design and produced the A-2 Origin. Leaning on the A-17 Mil Spec (the successor to the WW2 A-11 Spec) we've revamped the hands & cleaned the dial to the legibility that was required back then. With patina color indexes, the A-2 origin looks and feels like 1950s field watch.
The A-2 Origin
Built for the Modern Field
With its 1950s looks, the A-2 could be mistaken for a watch straight out of that era but we've provided a raft of 21st century upgrades to increase its longevity & ruggedness. We've used 316L Stainless Steel for the case & a Sapphire-coated K1 Crystal to ensure both scratch and shatter resistance all over. Furthermore, we've equipped our A-2 Origin with an ultra precise Swiss-made Ronda 763 Quartz movement for better timekeeping & increased readiness.
The A-2 Origin
American Assembly
The A-2 Origin is hand-assembled & water-tested in the United States as part of our ongoing efforts to bring back American watch-making knowledge. The 5 ATM water resistance announced on our A-2 Origin is specifically tested in at our US assembly plant to make sure that each & every A-2 Origin delivers as promised.