A-11 MARSTON MAT EDITION
THE PROJECT
In 2021, we had the opportunity to attend D-Day Celebrations taking place at Ste-Marie-Du-Mont; a village off UTAH Beach & one of the five D-Day landing beaches. This is when we met Charles de Vallavieille; the Mayor of Ste-Marie-Du-Mont & Director of the Utah Beach Museum. He loved our brand and donated a Marston Mat that his family had found in their fields 5km away from UTAH Beach with the hope of seeing it transformed into dials.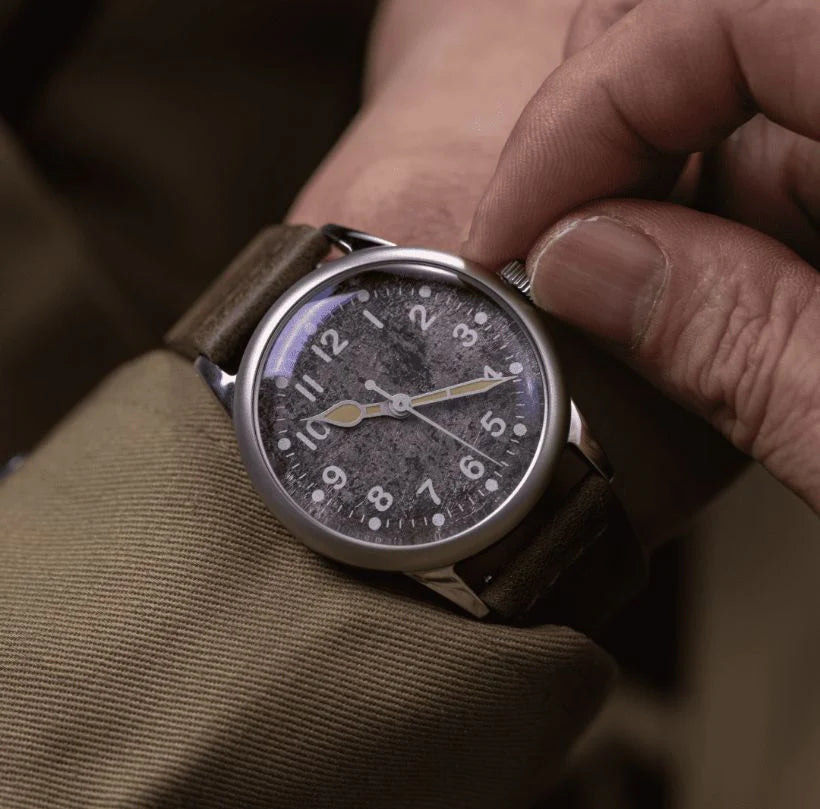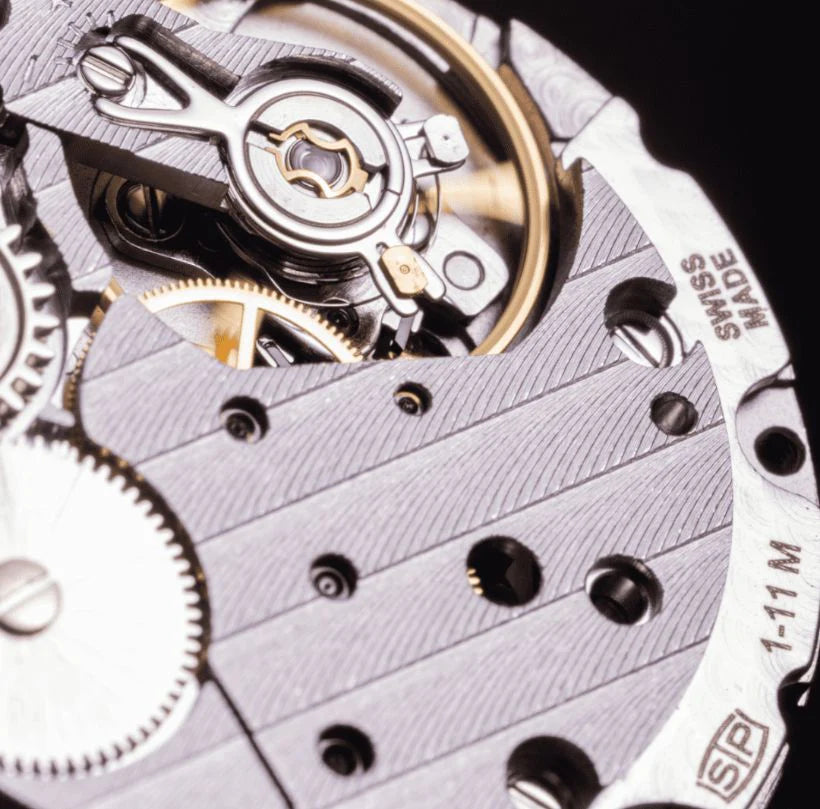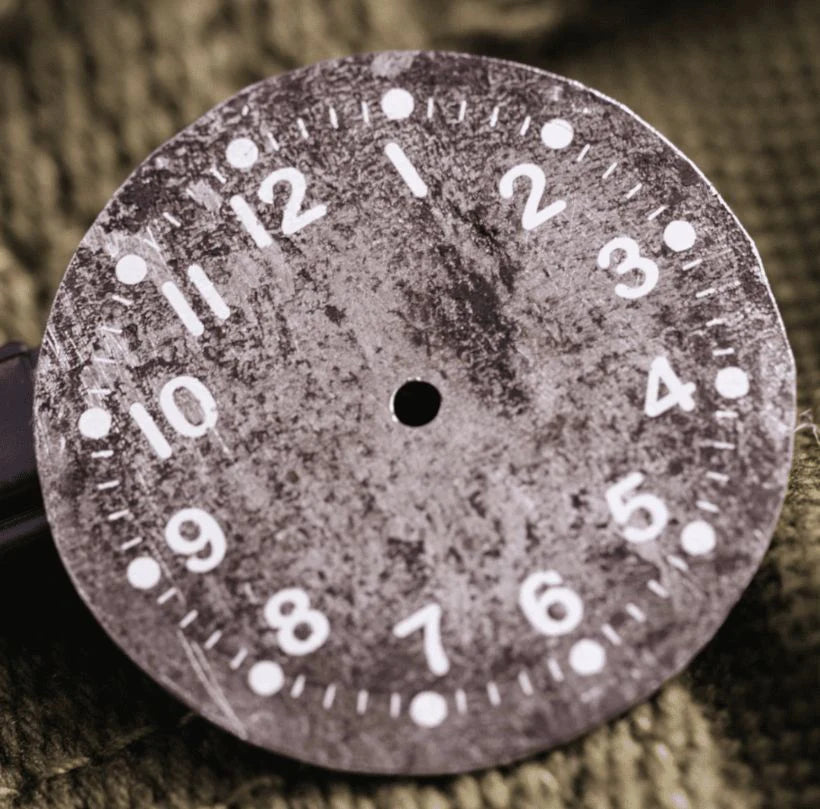 A-11 MARSTON MAT EDITION
A DIAL SHAPED BY HISTORY
Our Marston Mat has lived through some of the most heroic events our world has ever seen and we decided that our dials should bear witness to this. The dial has had its indexes printed directly onto the original raw metal with its imperfections & scratches clearly visible.
A-11 MARSTON MAT EDITION
A WATCH BUILT FOR LONGEVITY
With the insane historical legacy our Marston Mat has, we decided to build our D-Day Limited Edition for exceptional longevity. Equipped with a Swiss-made P024 Automatic Movement and combined with a double domed sapphire glass we've looked to maximize the reliability & durability of each watch.
A-11 MARSTON MAT EDITION
UNIQUE WEAR & TEAR
Each dial features a different wear & tear pattern that was made during the Marston Mat's life as a temporary road on the UTAH beachhead throughout June 1944. These organic traces of the mat's past life will make every A-11 Marston Mat completely unique.