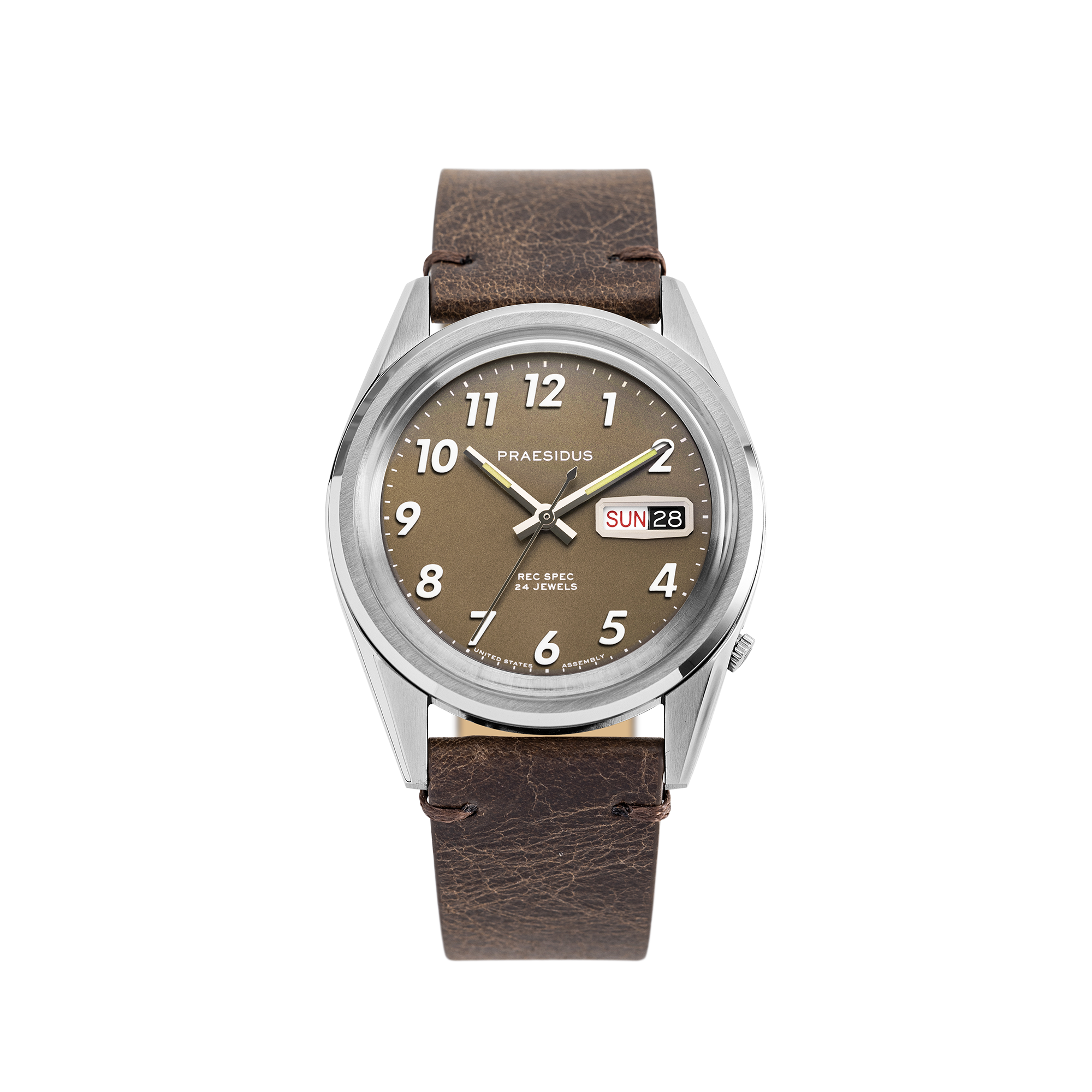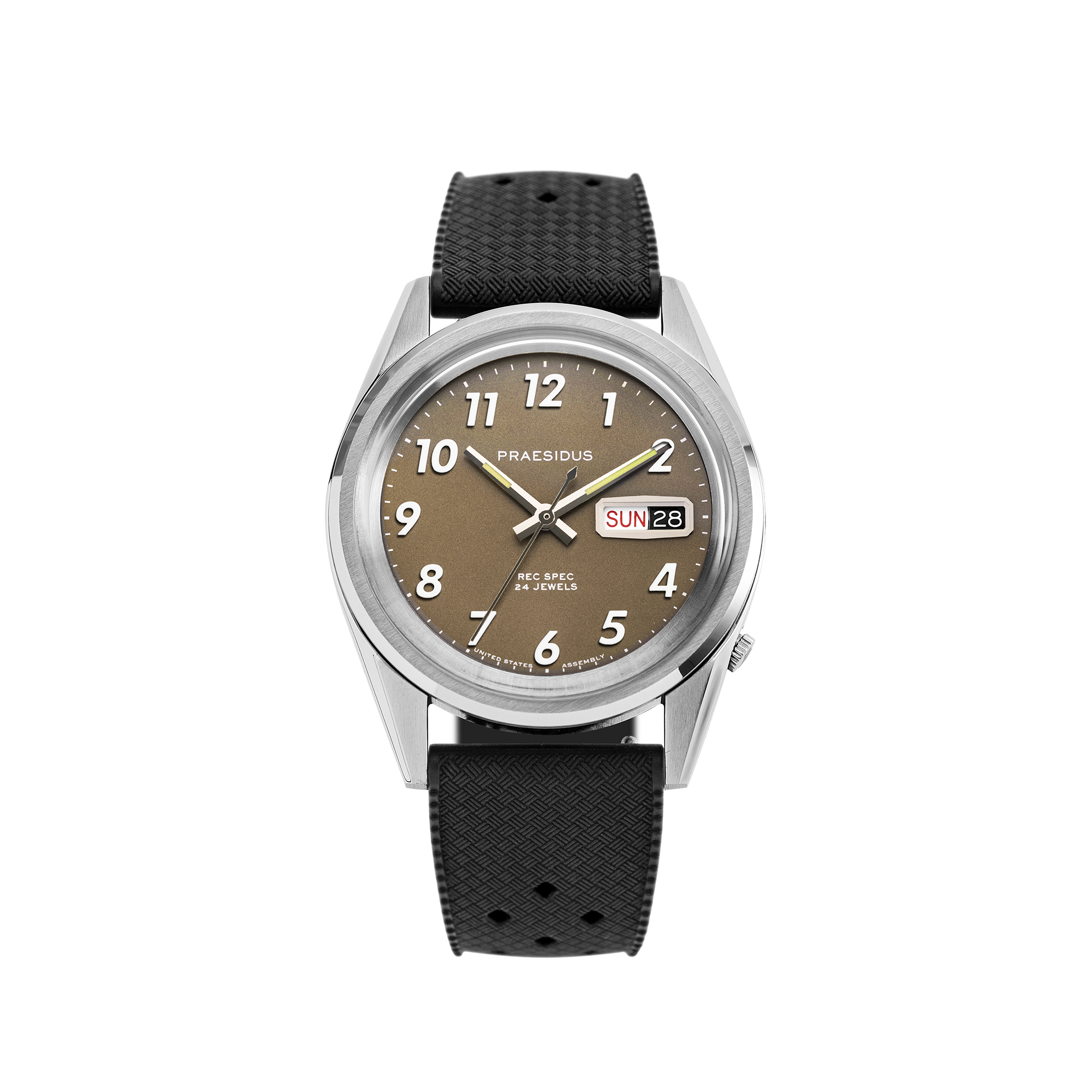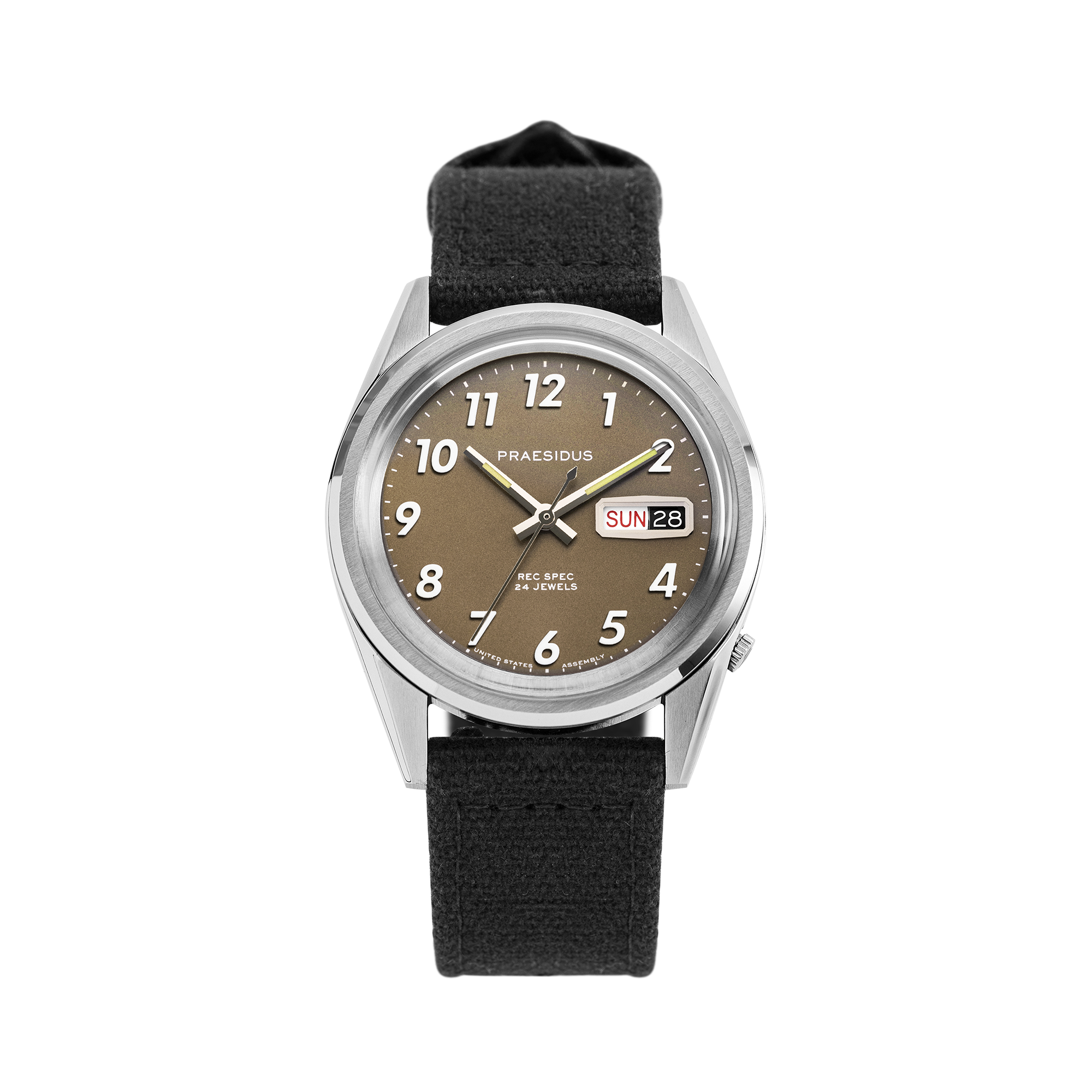 Rec Spec - Khaki Brown
---
The Rec Spec Khaki Brown is our more creative spin-off of the original MACV-SOG watches of the 60s. Featuring a brand new Khaki Brown coloration inspired by the traditional military color schemes, this dial brings a bit of freshness to the collection while keeping close to the original field watch aesthetic. 
The 38mm case size combined with the 4-Hour integrated crown placement provides excellent wearability in all conditions - whether in or off the field. The integrated crown design also serves to protect it from getting pulled out inadvertently while reducing the overall wrist presence. 
Powered by a workhorse NH36 Seiko movement with 39-hours of power reserve, hacking & a day-date complication just like the original 1960s versions.