Best Sellers
View all
Sold out
Sold out
Sold out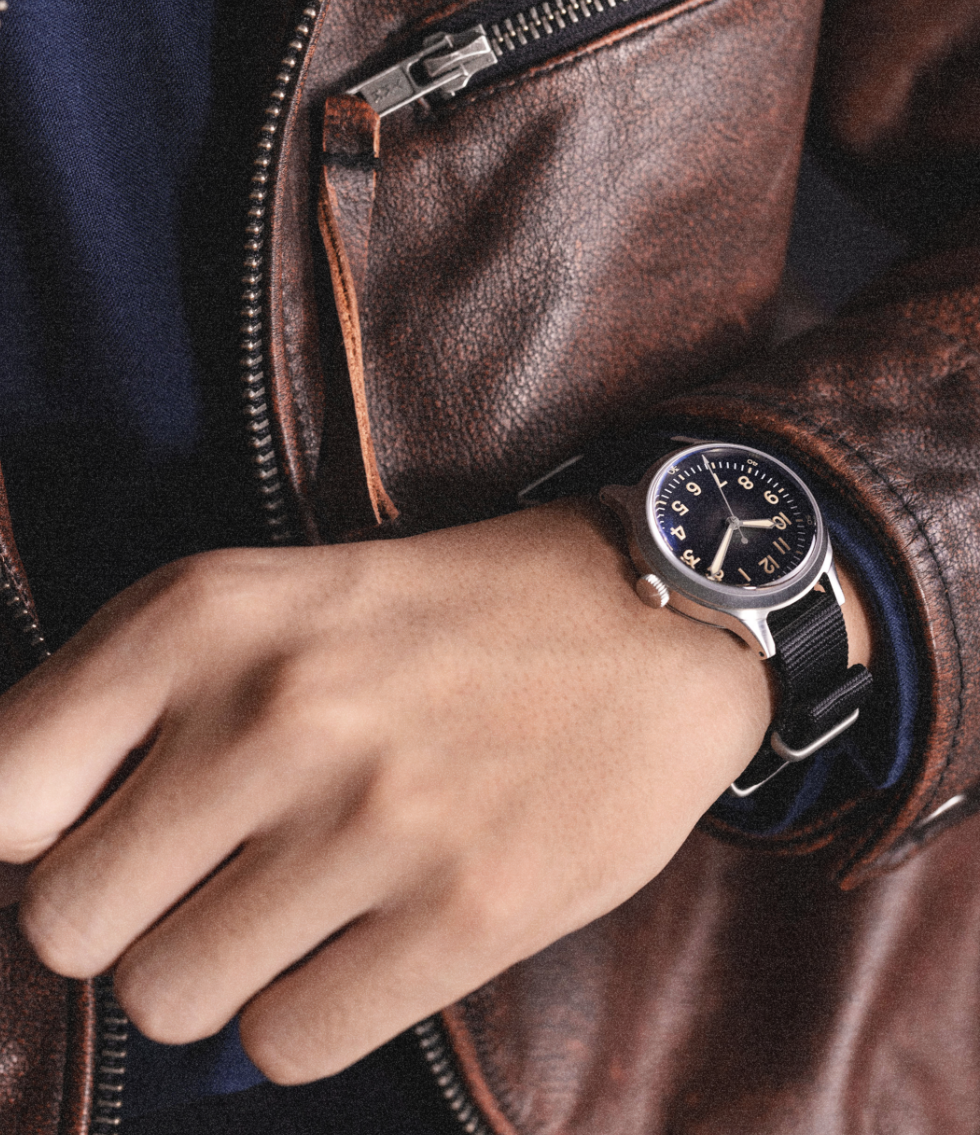 A-2 Origin
Inspired by the 1950s development of a new field watch for the US Military - featuring modernized specs & sizing
Discover
Just like they used to make them
A 1944 A-11 Closely Re-edited
We've gotten as close as we could to the original 1944 Waltham we purchased as a benchmark. You'll notice that our Type 44 or the vintage Waltham does not have a second hand counter-balance. A-11s originally did but ours had its own broken off during its lifetime. A mark of its age, we decided to keep that lack of counter-weight for absolute authenticity.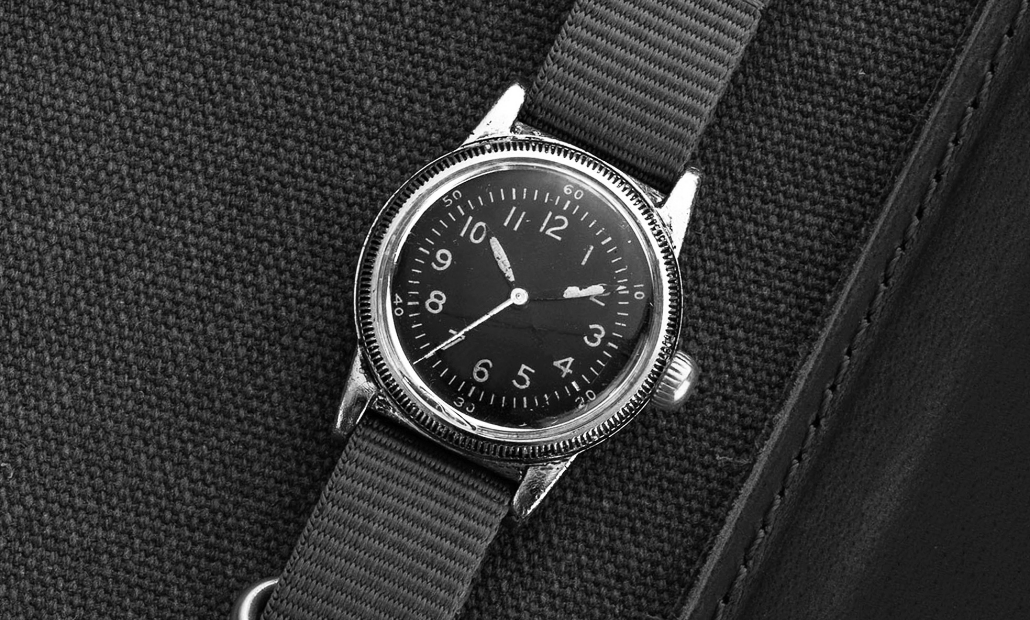 Before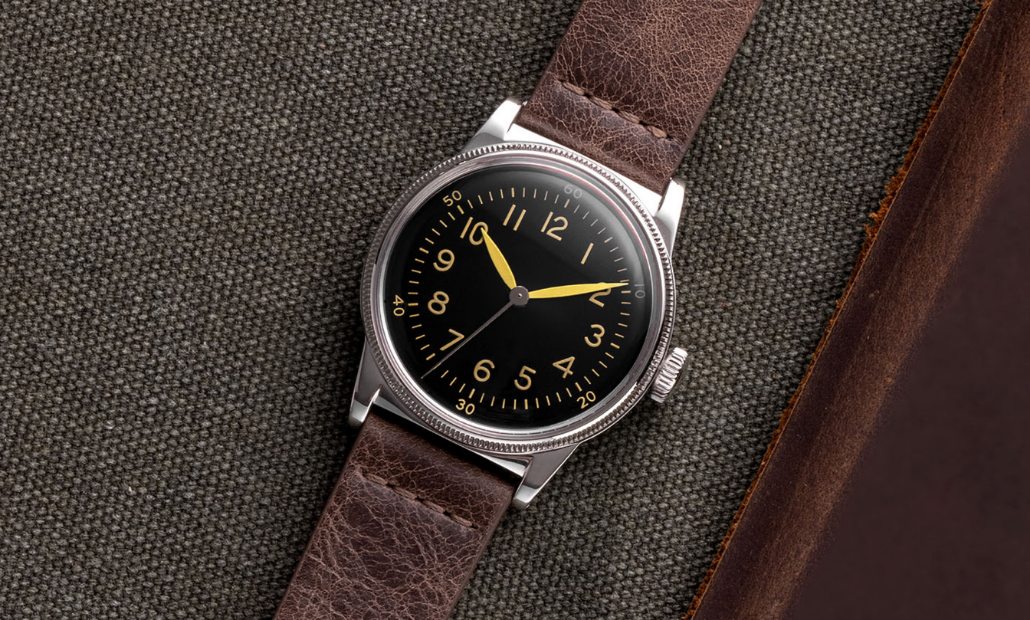 After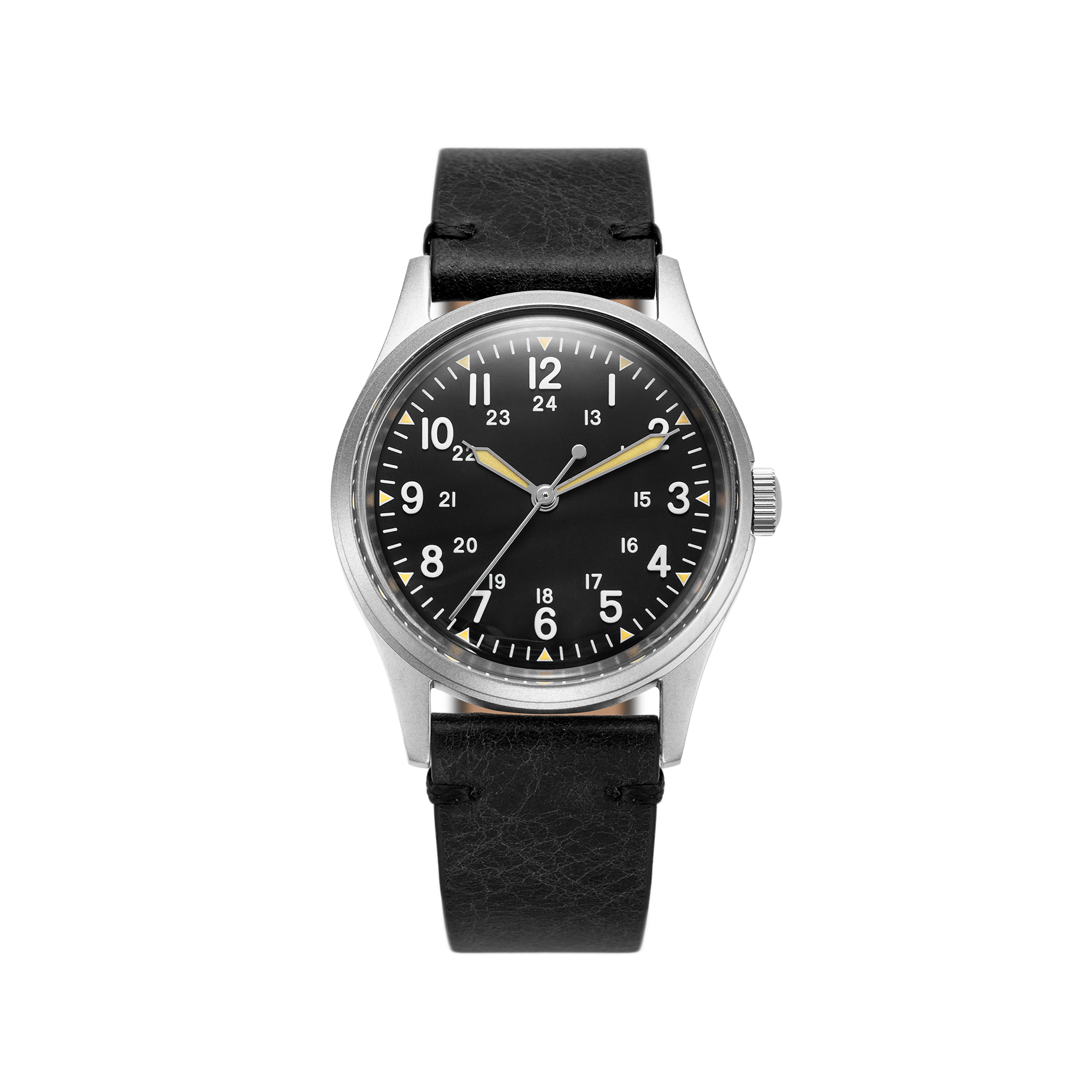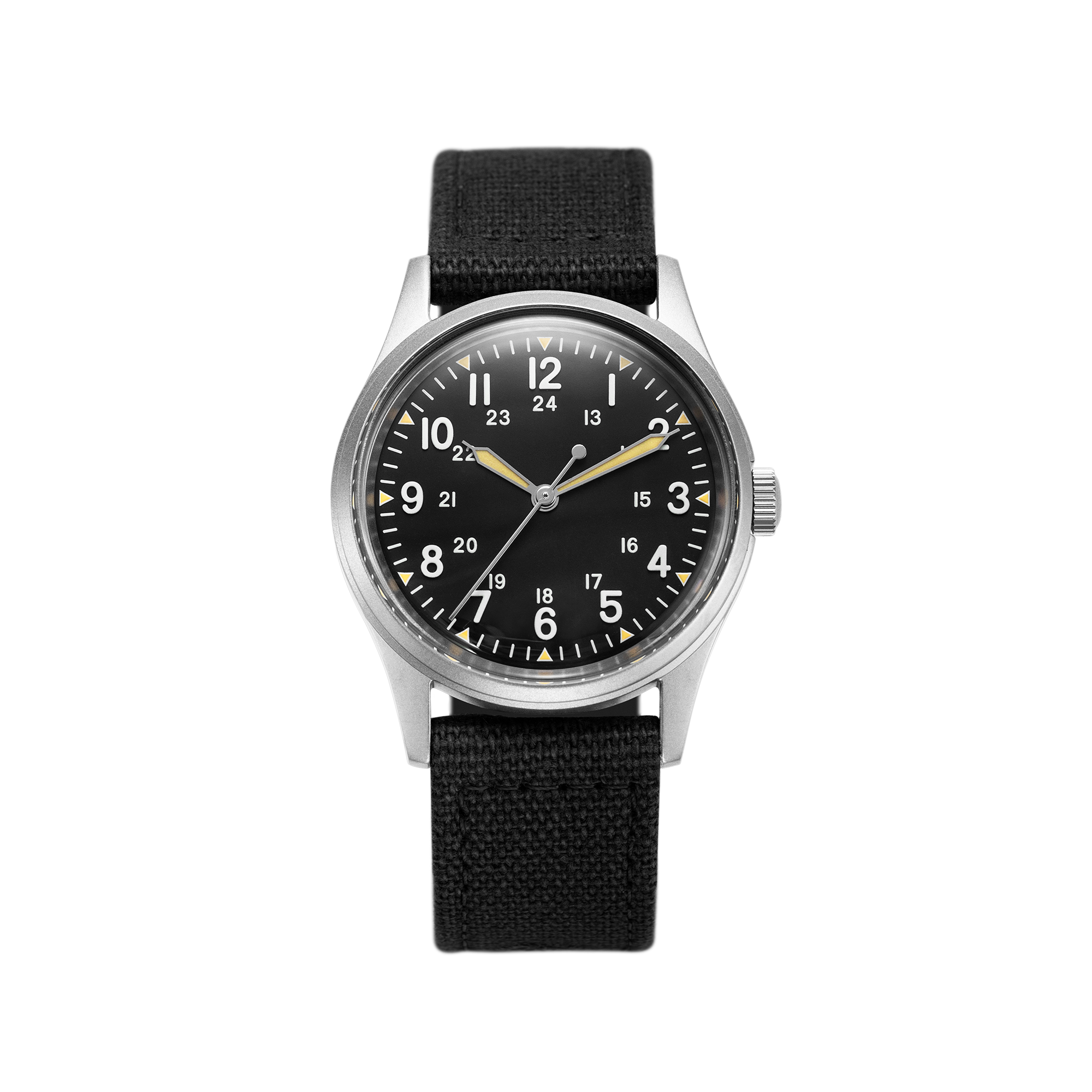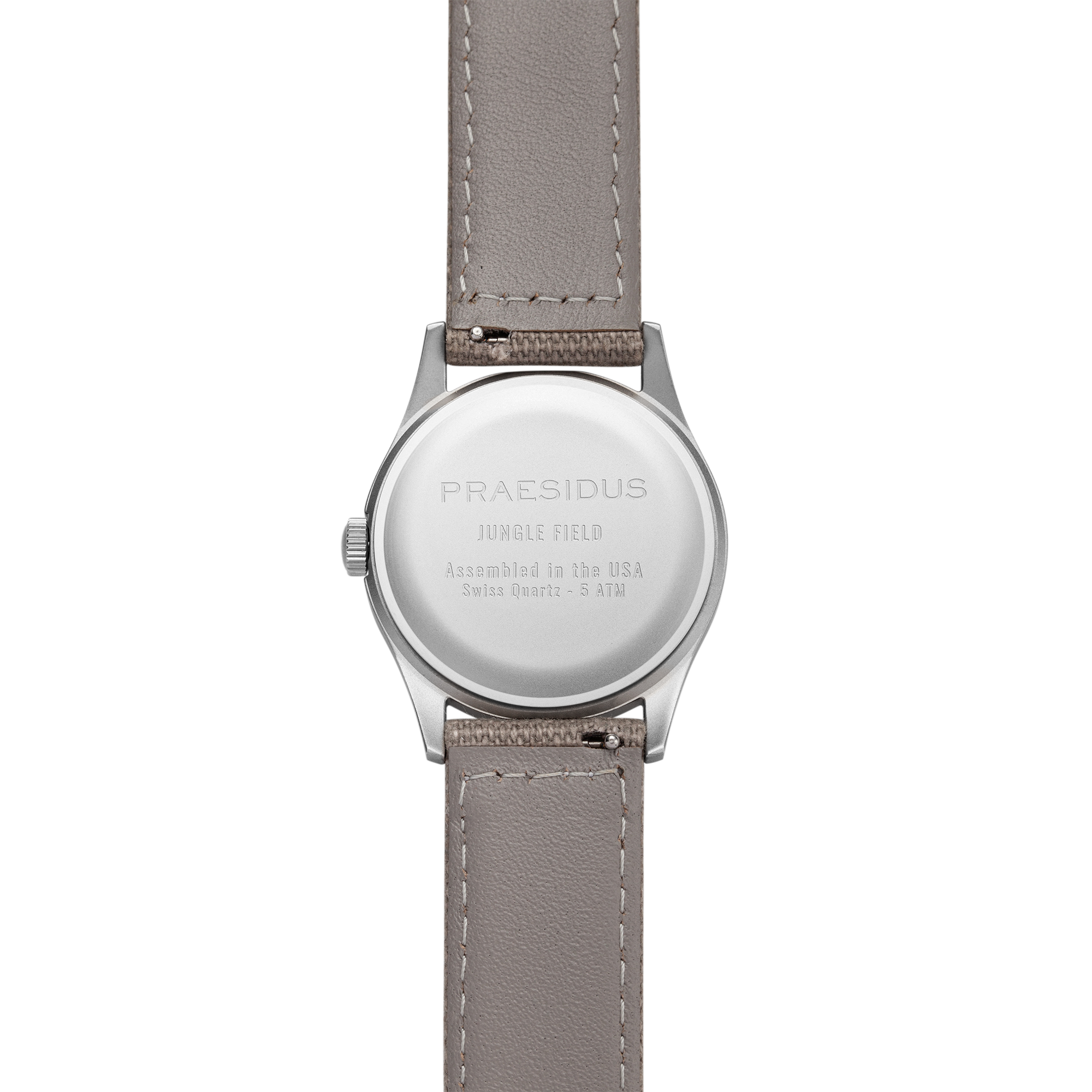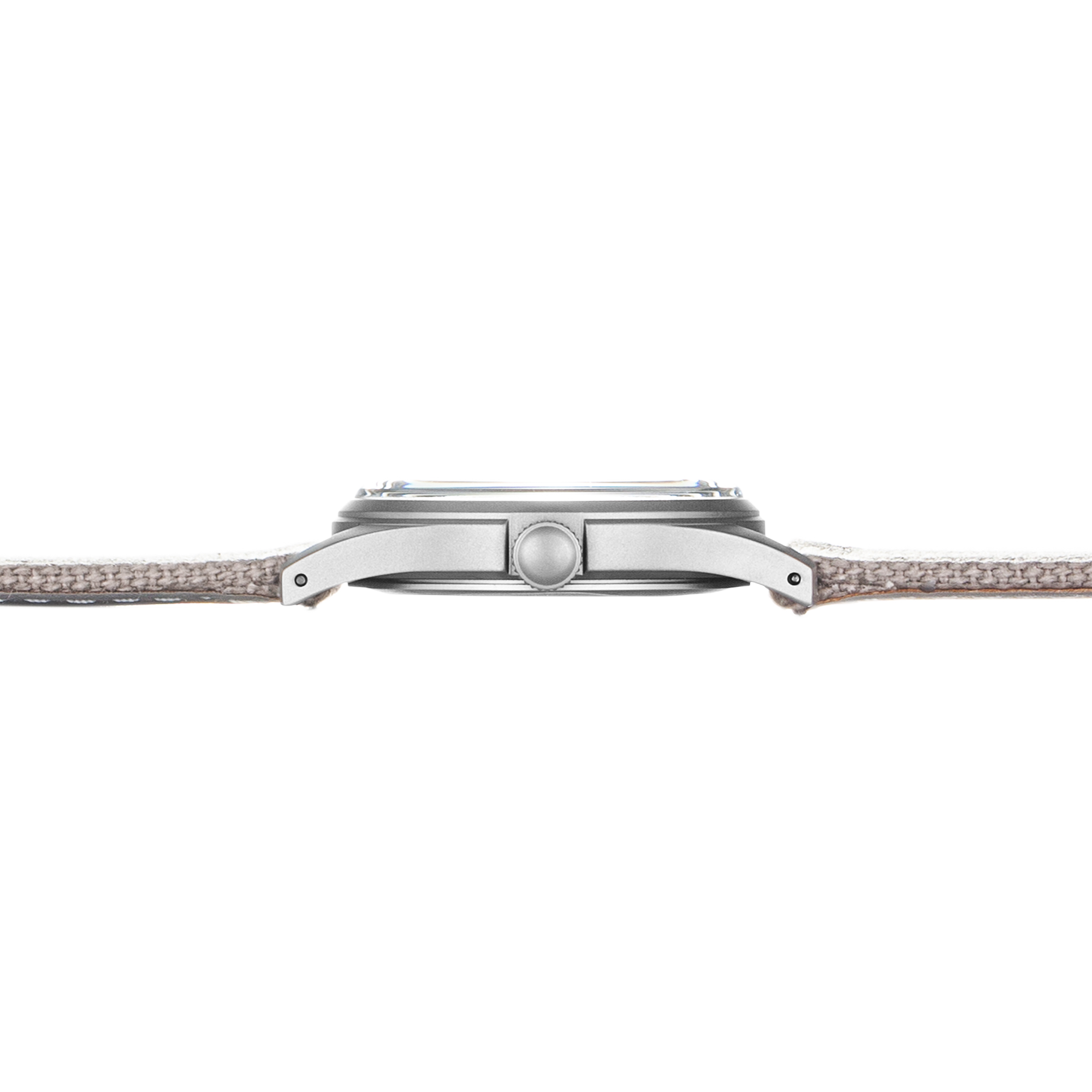 ---
 The Jungle Field pays hommage to the iconic GG-W-113 design developed by the US-Military for its pilots in 1967. Featuring a 24H inner-ring and absolute legibility of the indexes, the "Field" in Jungle Field is pretty self-explanatory. 

The matte black dial and applied white indexes work together to provide easy legibility despite the smaller 34mm case size. Originally, the GG-W-113 spec required watches to be "parkerized" to reduce shine - we've achieved a similar effect with a strong sandblast on the entirety of the case & caseback.

The 34mm size of the Jungle Field is a reference to the original 1960s US Military watches which used a similar diameter as standard. We've worked to keep the overall case thickness under 10mm to further reduce the watch's presence on the wrist.

We've used a Swiss-Made Ronda 763 Quartz to guarantee reliable & rugged timekeeping while keeping the overall case thickness to a minimum. Combined with 5ATM (50M/163ft) water resistance & a sapphire coated mineral crystal for increased ruggedness in any situation.